Sunshine Comfort Club
Regular service is needed before the start of each cooling season and each heating season. Different maintenance procedures are performed for your cooling system than for your heating system. Because your comfort system works so hard during the year, a number of components need adjustment, calibration, lubrication, and cleaning each year. Your system will still work for a time without maintenance, but not as efficiently.
During an inspection, a number of items are checked. Some of the checks are to identify and stop small problems that could become big problems. Some are to verify safe operation.
When it comes to your family, you want dependable air conditioning and heating systems that provide you with value as well as comfort. You can expect both from Rays Heating and Cooling !
With our exclusive club membership plans, you can receive special offers and services for your HVAC systems all year round. Learn more about our membership tiers by reading below or giving us a call today!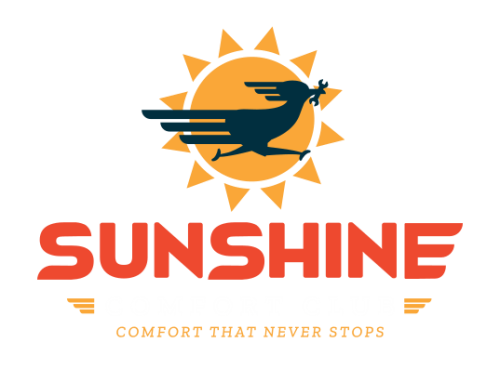 Our Bronze Membership Plan includes:
Discounted Repair Service Fee
Priority Service:

Guaranteed same-day service – if we can't make it out that day, we will credit your account $50.

Guaranteed Same-Day Air:

We commit to cooling one living space and one sleeping space the same day you call us.

Semi-Annual Tune-Ups:

As part of our program, you will receive one pre-season tune-up and one post-season check.

Ray's Comfort Promise:

No breakdown guarantee! If your system breaks down this season after we have completed your tune-up, we will apply $50 to your account as a credit toward the repair cost. Must follow any recommended repairs or this feature does not apply.


Our most popular plan, the Silver Membership Plan includes the benefits from the Bronze Membership Plan, plus the following:
Enrollment in the Loyalty Replacement Program:

Gold and Silver members receive a $100 credit towards the purchase of a new system each year.

Gold members can accrue up to $800 and Silver members up to $500. No cash value; must be applied as a credit. Members are only eligible to receive credit while membership remains active.

The Gold Membership Plan is a level that not only provides worry-free operation and money-saving guarantees but also helps your indoor air quality and allergies.
The plan includes everything in the Silver Membership Plan, plus the following:
Free Filters:

You will receive free filters with the option to add the Breathe Easy Program for an additional $40 per month to have us personally come and change your filter out each month.
Why should I do routine maintenance on my system?
Just like changing the oil in your car, you need to get your HVAC unit tuned-up twice a year! By having a company provide documented tune-ups each year, you protect your warranty and may help prevent costly and untimely breakdowns.
Add-ons:
Need an additional system added to your plan?
$120 yearly per system OR $10 per month (per additional system)
Try our Breathe Easy Program!
One filter change per month (1? filters only) at $40 more per month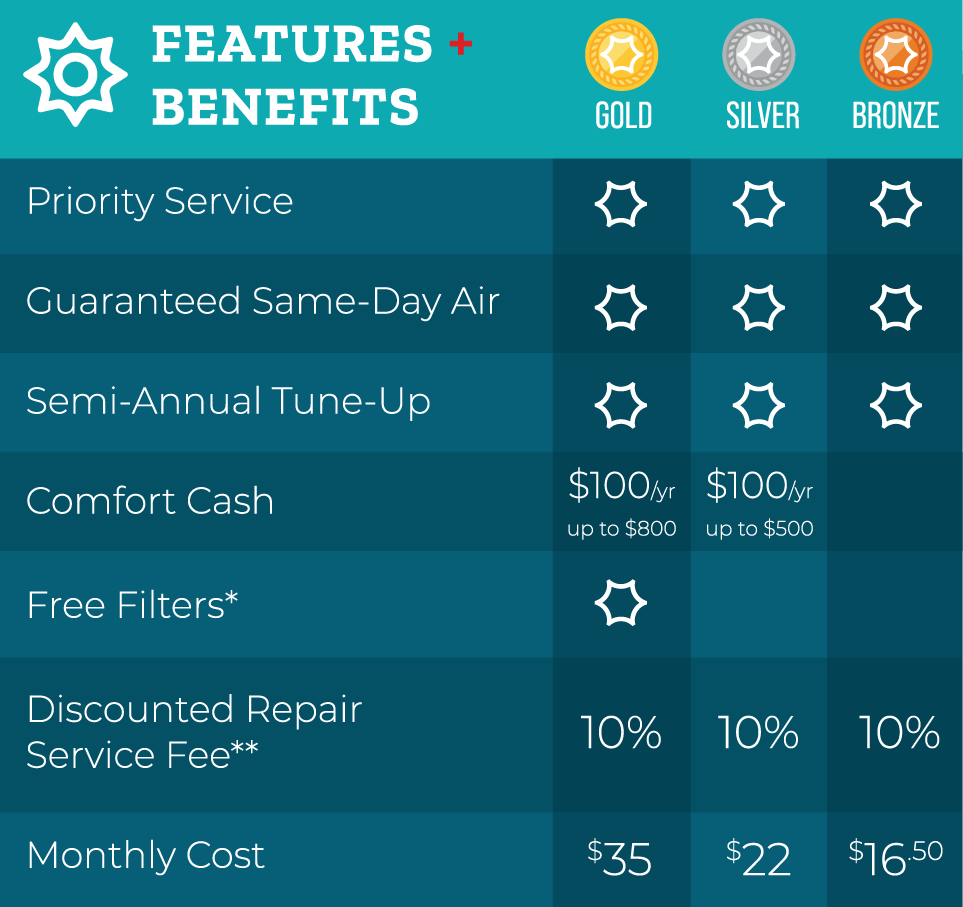 * Twelve (12) 1" filters, two (2) 4" filters, or one (1) Aprilaire filter provided.
** Does not apply to rebuilds.
*** Members-only pricing, discounts, and perks only available during regular business hours. After hours fees still apply.
No breakdown guarantee!
If your system breaks down this season after we have completed your tune-up, we will credit $50 to your account toward the repair cost to keep your system running smoothly!